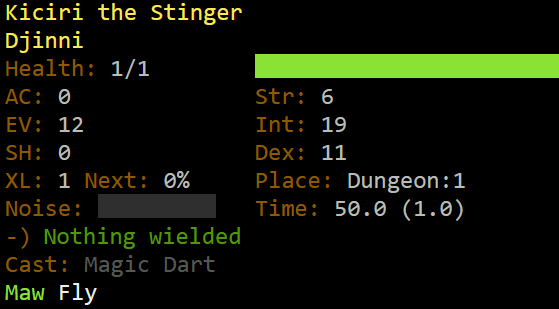 *CROINCH*
Somebody stole grandma's dentures.
How is this even possible?
i would be afraid of everything first floor. doesn't matter what it is
Neat. Here's mine. The other way around.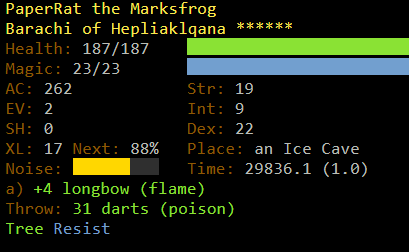 "Maw" with no shapeshifting skill does that now.
Dang. I've got to start playing again. I sort of burned out after the tourney but this looks neat.
262 AC seems a little underpowered, especially for lvl 17.
Well, I did hit 388 AC with tree form in Zot. Didn't test it against non curse toe enemies, cause wasn't sure if it's a display bug or just bug bug :).
I feel like a huge opportunity was missed by not naming this thread "The Glass Maw"
Also, statue form can give you 31 AC on D:1… and 1 HP. The question is, do you feel lucky?